Content will only be distributed when a valid work email address is supplied!
Any enterprise-size IT transformation project is incredibly complex and difficult to manage. But an Office 365 migration project comes with its own set of additional issues, such as scheduling spiderwebs, mailbox dependencies and delegates, storage and file structures.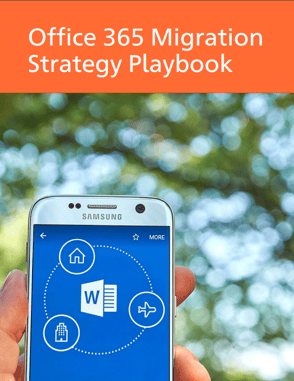 Based on our experience of successfully readying over seven million assets for migration, we put together this Office 365 Migration Strategy Playbook. In this extensive eBook, you will:
This guide is intended for IT migration project/program managers who are looking for ways to accelerate their projects significantly. Download this valuable eBook today — simply fill out the form on the right and provide a valid work email address.
(BTW: This eBook is a natural extension of our fully customizable Office 365 project plan template.)