Content will only be distributed when a valid work email address is supplied!
Traditionally, major OS migrations were done by handing around dozens of spreadsheets or with the help of hand-cranked databases. The problem was that these were instantly out-of-date, which led to an unmanageable mess that would take, on average, 124 weeks — that is more than 2 years!
But there is a much more efficient and streamlined solution that can cut the entire project duration down to an average of only 44 weeks!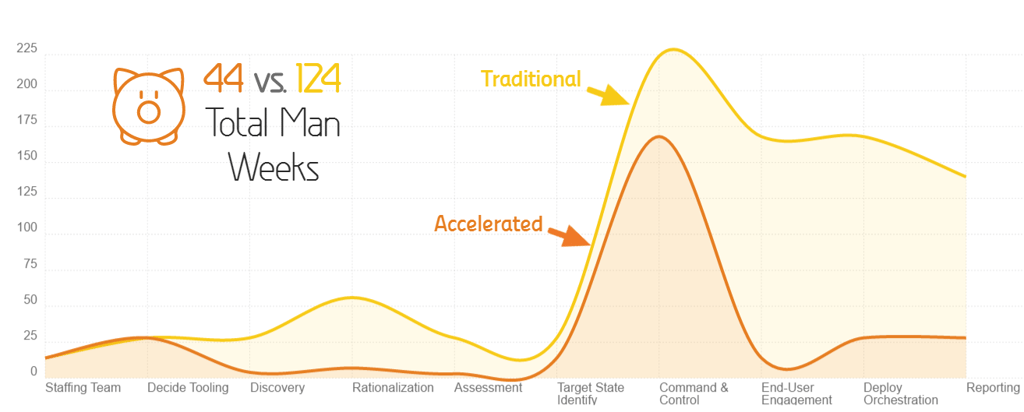 So, before you take one more step on your migration journey, take a few minutes and download our brand-new eBook, 44 or 124 Weeks? Accelerate Your Windows 10 Migration! to find out:
How you can set yourself up for success from the start

What to expect in every project phase and how to accelerate it

How to staff your team properly

Which tools are essential to your Windows 10 migration success
So, don't wait any longer! Download your copy today!