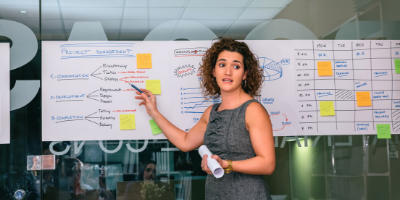 Content will only be distributed when a valid work email address is supplied!
Since the release of Windows 10, IT Project Managers all over the world are getting ready to embark on their Windows 10 migration projects — which can be very daunting and overwhelming.
In this extensive eBook, you will:
Get a detailed, step-by-step walk-through of a well-managed Windows 10 migration process

Learn which pitfalls to avoid at all costs and where biggest opportunities for improvements are

Learn which tools could speed up your migration significantly and how to use them

And much more.
This guide is intended for IT migration project/program managers who are planning for successful, large-scale Windows 10 migrations, but can also be helpful for other parties involved.
(BTW: This eBook is a natural extension to our fully customizable Windows 10 project plan template.)

Download this valuable eBook today — simply fill out the form on the right and provide a valid work email address.