On-Demand Webinar: A Strategic Guide To Windows 10 Servicing
Windows 10 Servicing is causing more change across organizations' IT estates in shorter time frames than ever before. It's never been more important to be up to date with OS and application updates but it's never been harder to achieve this, too. This pre-recorded webinar covers an overview of the Windows servicing model, recent developments and changes in terminology and how to best structure your perpetual deployment initiatives.
— About the presenters —
Dave Fuller, Product Manager, Windows Servicing Suite, 1E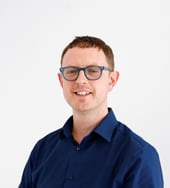 Dave joined 1E in 1999 when it was just a handful of consultants. Specializing in enterprise desktop management, Dave worked on some of the largest global SMS and SCCM implementation projects. As 1E started to develop software, Dave was involved in the design, testing, documentation, selling and implementation of the 1E product portfolio. With a passion for learning and educating others, Dave created and delivered several training courses throughout his early 1E career and in 2012 he took the initiative to set up a brand new 1E Training practice that has seen hundreds of people from over 20 countries trained and certified on 1E software. Dave now works in the Product Marketing team at 1E, leading the Windows 10 technical team to make Windows 10 migration easy for the enterprise.
Barry Angell. CTO & Co-Founder, Juriba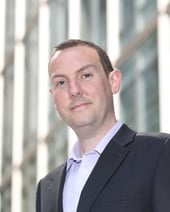 Barry is a co-founder of Juriba, a UK based company. As an experienced End-User Services executive, he has helped manage thousands of users, computers, applications and mailboxes to their next IT platform. Prior to Juriba, he served as a Vice President within Global Technology Infrastructure at JPMorgan Chase, a $91 billion Fortune 100 financial services company, where he managed an extended team of 220 people and a budget of $25 million. Prior to JPMorgan Chase, Barry served in various product management, project management, consultant and service delivery roles at Rebus, Arthur Andersen, and Woolwich bank.