Dashworks Release Notes - Cerberus
Executive Summary
The final pieces of the project apps page in details are now in place. This means you can now add & remove applications manually, and manage readiness overrides in bulk. Self service has had a step forward with date tasks, that were previously available only on devices, now coming to apps. The latest functionality in Automations and Bulk Update is Add Note.
Release Notes Video Covering Dashworks 5.5.4 & 5.5.5
Highlights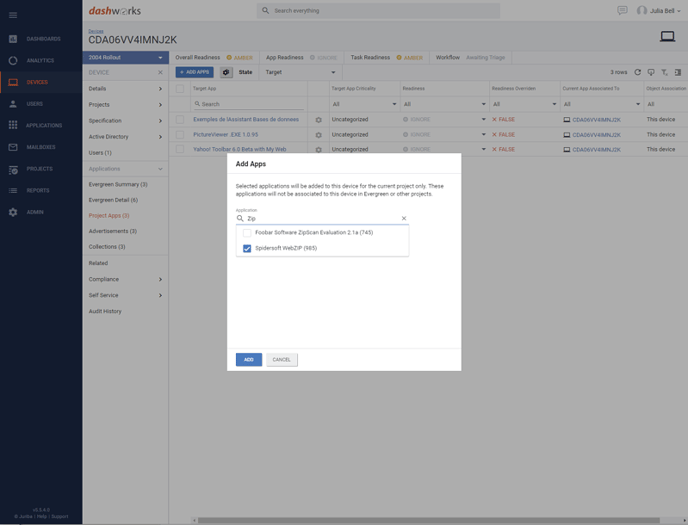 Applications can now be added to users and devices in a project manually within the Evergreen UI (DAS-21662). This mirrors the functionality available in the Legacy UI. Adding applications to users and devices gives you the flexibility enhance data that has come in via an import with information from other sources, such as user choices or applications only required post upgrade.
Self Service Date Tasks For Applications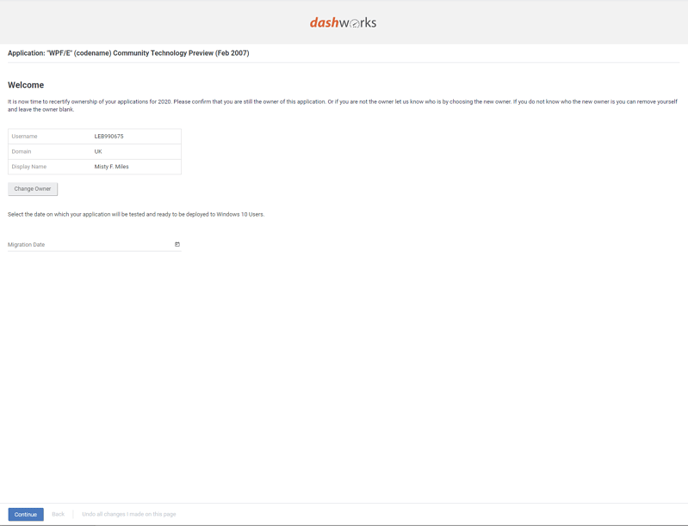 A second component is now available for applications in self service: date tasks (DAS-23083). These work in the same way as date tasks for devices which came in the last release, with full capacity information available. You can use these to schedule UAT tests with users, discover end of life information or schedule app migrations. You can combine date tasks with the app ownership component on the same page.
Add Note Bulk Update and Automation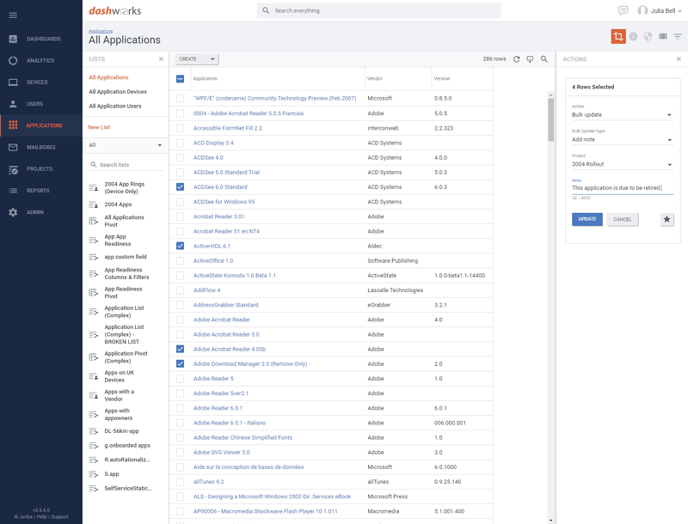 The latest Bulk Update and Automation type is Add Note (DAS-22767, DAS-22789) for Devices, Users, Applications and Mailboxes. This allows you to add freeform text to an object within a project and record information that doesn't fit elsewhere, such as notes from a telephone conversation with a user or input from self service.
What's Improved
What's Been Fixed