Dashworks Release Notes - Eclipse
Executive Summary
Features in the 5.2.8 release are again based around Evergreen Lists. There is useful new bulk update functionality and some new filters and columns.
Highlights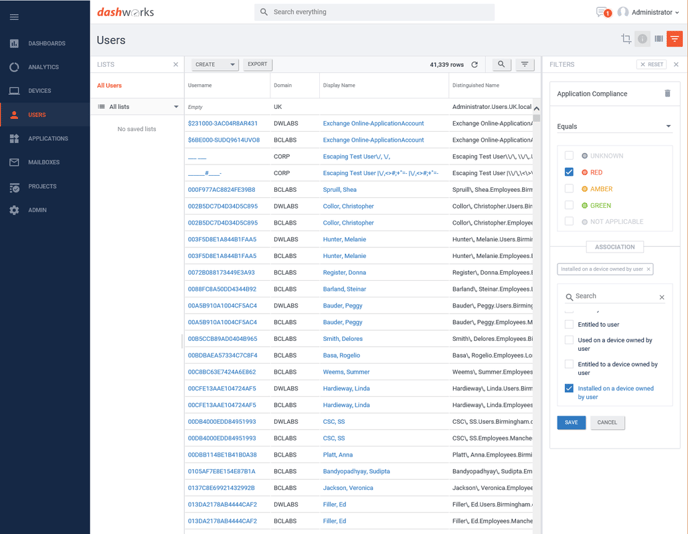 Advanced application filters are now on the User List. This allows lists of users to be filtered on applications associated to them. The applications can be defined by a saved application list, a property of the application (such as Vendor) or by selecting individual applications.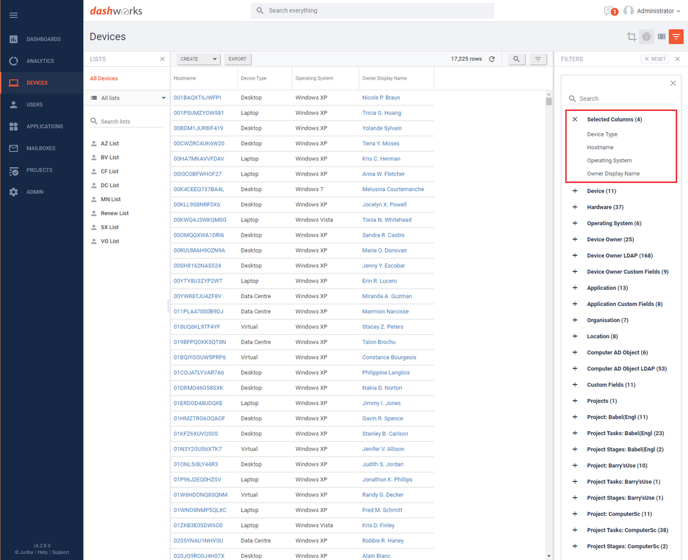 Any columns that are selected in your list view, now appear at the top of the list of filters of ease of use. On the columns panel, any filters in use also appear at the top of columns available to select.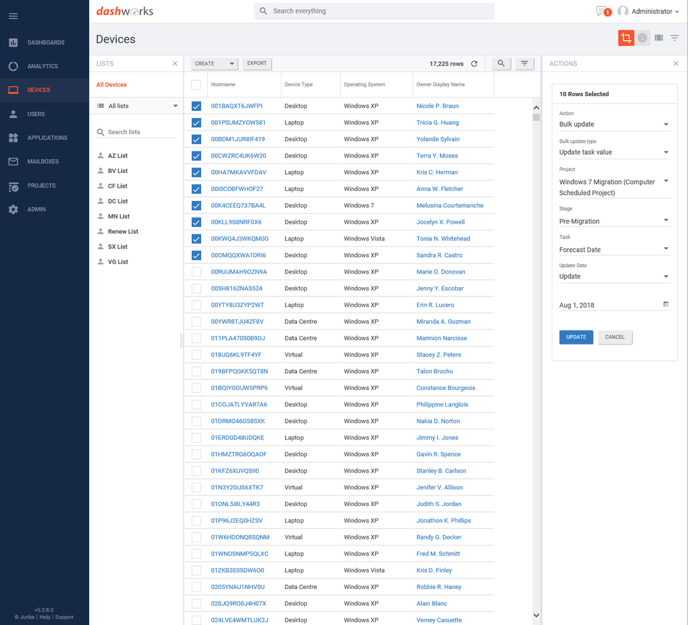 Project task values can be bulk updated via Evergreen lists. More bulk update functionality will be coming to Evergreen lists in future releases.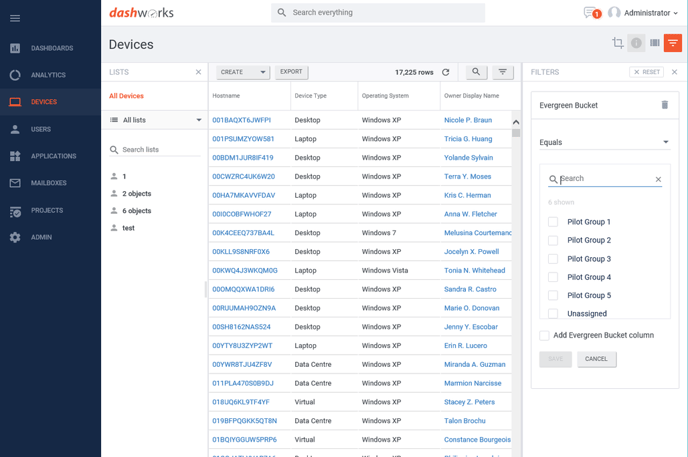 There are now filters and columns for Evergreen Buckets on all Evergreen Lists
What's Improved
DAS-13095: Domain has been added to the Active Directory details on the Evergreen User Details page
DAS-13257: Performance has been improved on the Applications tab under Scope Changes
DAS-11099: There is a new design for view text representations of the filters and using quick search on Evergreen Lists
DAS-13143: Application Key has been added to the available advanced filters in the Evergreen Users and Devices List filters
What's Changed
DAS-13346: Evergreen UI and API admin timeouts have been increased to 2000s by default
DAS-13077: Required by date previously only looked at applications linked to the scheduled object type and not applications associated to linked objects such as device owners
DAS-13183: Application Manufacturer filter and column on Evergreen Users Lists has been renamed to Application Vendor
What's Been Fixed
DAS-13072: When creating a objects in a project, duplicate names could be created by adding leading or trailing spaces
DAS-13087: Key values were being displayed with a comma in Evergreen Lists and Details
DAS-13090: Application Summary on Evergreen User Details may contain duplicate rows where there is more than one install date for the same application
Known Issues
DAS-13361: When limiting project user scope to a saved list some applications may not be included in the project scope
Subscribe here to receive the latest Dashworks Release Notes via email.