AppM Release Notes - Joule
Executive Summary
In the previous release, AppM version 2.7 included the ability to nominate applications to be published, that can then be retrieved from the API using a script. This allows you to publish apps in AppM to any software distribution system that has an API, such as InTune or MECM.
This release includes two new features that enhance the App Publishing API, as well as a number of other fixes and improvements.
Highlights
Publish App Templates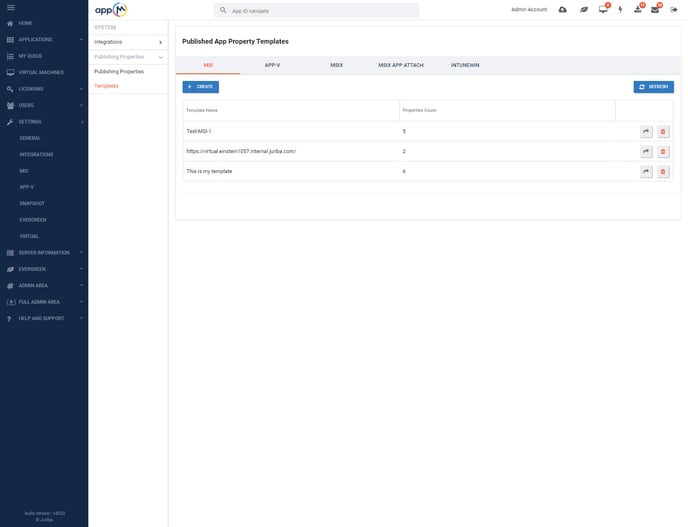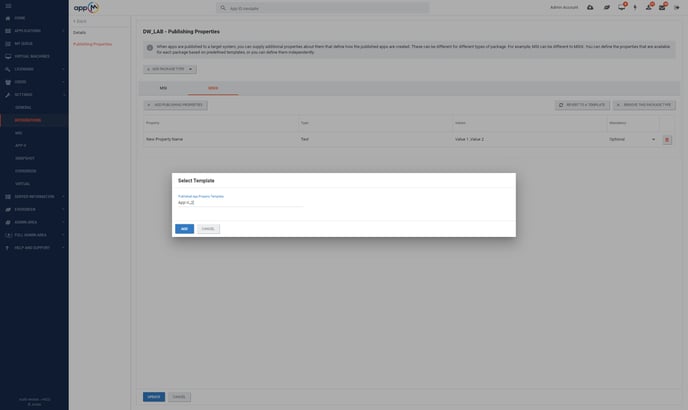 When publishing an app to a software distribution system, you can define and specify the additional properties required to publish that app to that system. In this release, templates enable you to repeat that process using your selected properties. As an administrator, you can define the set of properties relating to a package type and software distribution system, so that those properties can then be reused by anyone publishing an app with the template. Properties in a template can be flagged as mandatory or optional.
Publish App Prerequisites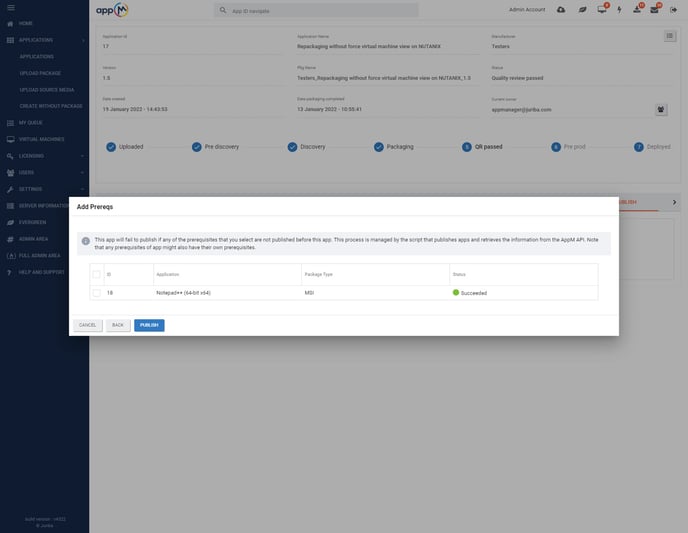 Some applications rely on other applications, or prerequisites. These prerequisites are often middleware or runtimes such as .Net framework. Many software distribution systems store and manage the relationships between these apps, and AppM now also includes the ability to link apps to their prerequisites. Any prerequisite apps in AppM can be selected as prerequisites when publishing. The link between these apps will then be available to the script that retrieves the details of each app to publish from the API, and the script will also retrieve the details of the prerequisites.
What's New
AA-1378 More than one integration can be enabled for publishing.

AA-1340 You can now upload large source media (>30GB).
What's Changed
AA-1495 TightVNC has been updated to the latest version.
What's Been Fixed
AA-1447 Deleted VMs no longer appear under Evergreen Environments.

AA-1542 Command lines for imported packages and applications were not available when Evergreen testing.

AA-1533 Under certain circumstances, the Save Quality Review button was obscured on a modal window during QR testing.

AA-1468 Applications shown in the Evergreen Catalogue that are not suitable for Evergreen testing.

AA-1464 The Content Location for Applications and Packages section was hidden when updating MECM Integration.

AA-1455 Selecting a package for Evergreen testing shows package types that do not exist for the application.

AA-1442 Evergreen test displayed an incorrect user under some circumstances.

AA-1392 Incorrect Owner Email shown for applications when Windows Authentication is enabled.

AA-1383 Connection to the hypervisor could become stuck in a failed state, after previously failing to reach the host.

AA-1365 Under some circumstances, Evergreen tests could be stuck in a failed state.

AA-1217 Under some circumstances, following an error, a VM can be stuck in a 'test running' state.
Known Issues
AA-1789 Testing fails on create Ranorex tests
AppM 3.3
AppM 3.3 will be released in middle Aug 2022
End of support for Microsoft SQL Server 2016