AppM Release Notes - Einstein
Executive Summary
The Einstein release enables you to publish packages from AppM to Microsoft Endpoint Configuration Manager (MECM). These packages are created in MECM as Applications. The release also includes an option to suppress legal notices during the logon process, depending on how legal notices are set up at your organisation, this may avoid you having to make group policy exceptions to enable automated logons.
Highlights
MECM Applications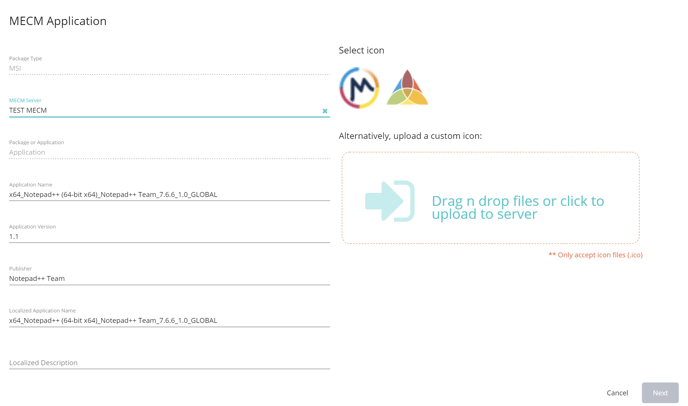 MSI Packages can be published to MECM as applications via a rich, wizard driven process in the UI. This creates a complete application management process that can driven end-to-end from AppM, all the way through import to repackaging, testing and finally publishing to MECM ready for deployment to end users.
What's New
Improved download security has been implemented to minimise the risk of stealing a bearer token.

Distribution service runs using a self-contained service, separate to AppM

New installer for distribution assembly

Hard delete application available for admin users, who can now remove an application permanently

Deployment Type creation during export process to MECM

Windows 11 support for nested VMs
What's Changed
Authorisation to downloading from micro-service

Bearer token is no longer added to URL to authorise request. Any scripts which were previously created will no longer be valid, and API scripts must be updated.
What's Been Fixed
Upload script fixed in UDT helper toolset

Missing statuses for VMs

Old files ignored on snapshot

Binaries now signed

Captcha fields

Hyper-V hard delete, removing all VMs VHD that are contained in the same directory

Test MECM connection button now works

Virtual config on main setup resolved

Disable negative value for Ranorex and UFT settings