Welcome to the Dashworks AppM Release Notes page. Here you will find information on our very latest version of Dashworks AppM.
For the Dashworks core solution release notes page please click here.
You can also find information on previous releases linked at the end of this page, or you can watch the latest Dashworks AppM release notes video which will be available soon here.
If you would like to be notified by email when a new release is published, you can subscribe using the form on the right.

Executive Summary
The Copernicus release brings two main new features plus many fixes. Firstly the new Juriba Authenticator which improves the security model used for virtual machines. The requirement to use Auto logon keys for local accounts has been removed which eliminates the need for clear text username and password from the registry, and provides compatibility with Microsoft Autopilot. Second, is the support for MSIX App Attach packages. You can create, convert and test your entire application estate into MSIX App Attach format.
Highlights
MSIX App Attach Package Format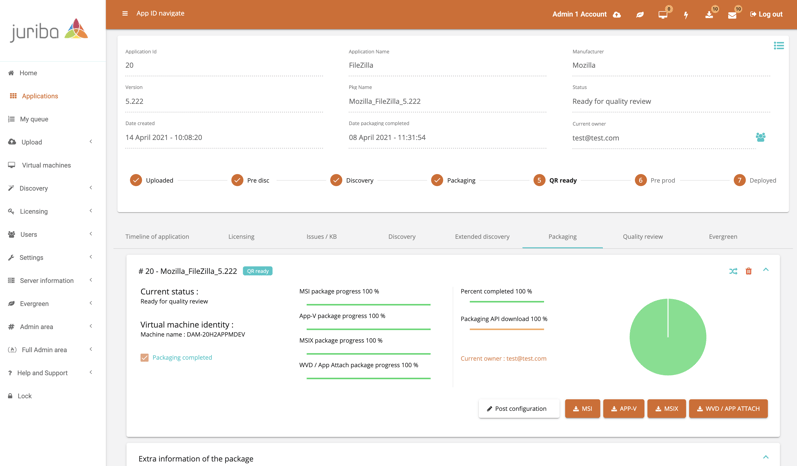 Dashworks AppM now automatically produces a MSIX App Attach package without any changes to your actions within the toolset. Package an application in the same way that you did previously but now have the option to download / utilise a MSIX App Attach package.
MSIX App Attach Package Testing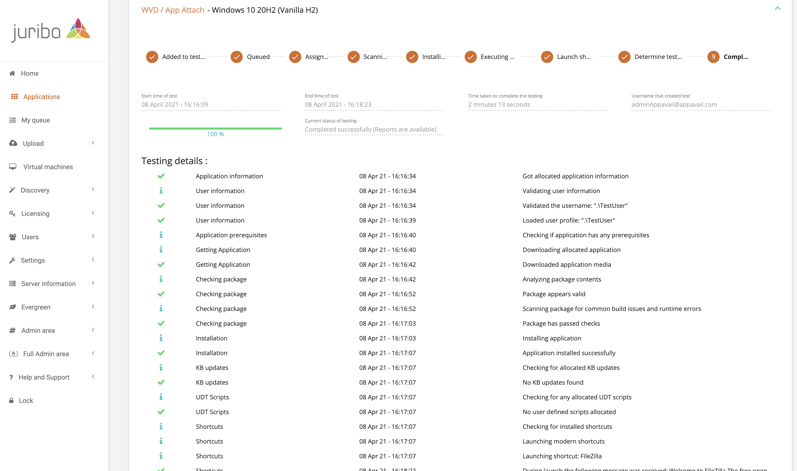 Coupled with the functionality enabling you to package applications to MSIX App Attach format comes the ability to test those packages against any Windows 10 build you have imported into Dashworks AppM.
Improved Security Model
There is a new and improved security model for VMs using Juriba authenticator. Local accounts on the VMs can be changed and updated in the application without the requirement to rebuild the VMs
What's Changed
What's Been Fixed
Address, Telephone and avatar removed from being a required field to create accounts
Account validation and email template updated
AA-140 App - Complex password fixed on configuration
AA-141 Installer - Missing default data
AA-142 App - Certification validation fixed
AA-144 Installer - Database naming requirements
AA-153 UI - Regular expression fixes to Packager and Virtual
AA-154 UI - Remove the requirement of vCenter for Hyper-V only installations.
AA-156 Installer - Allow empty password for certificates
AA-157 Update to framework version to remove requirement for TLS 1.0
AA-159 Installer - Rebranding and EULA for SQL installer
AA-160 App - Packaging continues when pre-requisite reboots OS
AA-161 App - Auto clone of VMware machines
AA-162 App - Push notifications improvement
AA-163 App - App-V and MSIX packaging workflow
AA-164 App - Pre-requisites over 2.4GB failing to save
AA-169 App - AV and services resolved to improved packaging and QR
Dashworks AppM 2.1 Released 26 April 2021
Dashworks AppM 2.0 Released 5 March 2021