Bohr - Dashworks AppM 2.0
Executive Summary
There are two main features to talk about in the 2.0 release. Firstly the support of Hyper-V infrastructure, which allows the solution to manage and control your virtual machines within Hyper-V environment rather than just relying on VMware. Secondly the support of MSIX packages, you can create, convert and test all your application in MSIX format, plus the ability to bulk update all your applications already in your catalogue.
Highlights
Hyper-V Support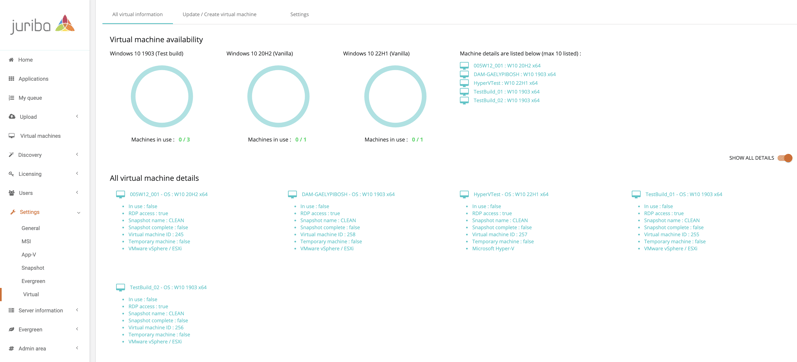 You can now have both types of hypervisors within the solution. As you can see there are VMware machines and now Hyper-V machines. The solution has now been geared to allow other types of virtualisation to be added with ease.. With the addition of Hyper-V support we have made the creation and import of virtual machines much easier and quicker.
MSIX Packaging & Testing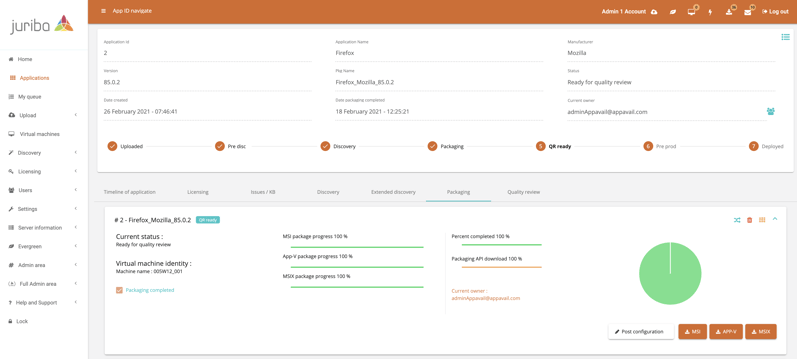 The toolset now automatically produces a MSIX package without any changes to your actions with the toolset. Package an application in the same way that you did previously but now have the option to download / utilise a MSIX package.
Packager API
Implement UI to inject source (snapshot to package to MSIX option)
Customer API
Implementation of App-V conversion to MSIX
UI for MSIX packages information
Downloads for MSIX packages
QR helper for MSIX packages
Progress for MSIX package
ACE to show and test MSIX packages
Pre-Req display type of MSIX
What's New
Allow any virtual machine name to Microsoft standard, i.e. 16 characters.
Remove enforced naming convention.
Auto build now generates more random machine names up to 16 characters with a prefix of DAM.
Machine builds renamed and to use new Microsoft naming e.g. 21H2.
Import of certificates with storage to allow signing of MSIX packages.
Environment alias used to assist customers to identify builds with ease.
Encrypted token generated from UI to ease workflow for creating / cloning machines.
Build tool update to include Hypervisor type with override.
Encrypted data token implementation on Virtual API to push package to VM for installation.
UI for managing virtual machines to include correct options for different type of Hypervisor.
New screenshots, for different Hypervisors and custom instruction per Hypervisor
Virtual API implementation of data token use in the UI.
Virtual API implementation of push files, packages to Hyper-V VMs.
Virtual API management of Hyper-V machines.
What's Changed
Installer rebranded to Juriba.
Unified naming convention for virtual machines.
What's Been Fixed
App-V thread safety improved to minimise the potential issue of a failing App-V package.
Log4net updated to latest version due to security vulnerability.
Packaging fix for 20H2 build missing shortcuts.
Fix to resolve empty COM information for App-V.
Vendor MSI detection improved.
Dashworks AppM 2.0 Released 5 March 2021
Subscribe here to receive the latest Dashworks AppM Release Notes via email.